Kajabi heroes, are your ready to elevate your blogging game?
Dive into

 a world where every post isn't just beautiful, but a powerful tool to engage, captivate, and drive growth!
Introducing the
Awesome Blog Creator
We have exciting news for you!
A visual stunning blog post not only captivates readers longer, it also boosts shares on social platforms, and enhances search rankings. But the Kajabi's default options to create blog posts are limited. Well, we love Kajabi, and we want to make it even better for you.
Do you want to broaden your blogging possibilities?

Do you want to create blog posts that really stand out?

Do you want create blogs that drive your sales?
Then it's time to meet the Awesome Blog Creator, a game-changing tool designed exclusively for blogging Kajabi heroes like you.
Or maybe you want to take it even a step further? Check out the Awesome Blog Creator + Powerpack. Experience unique game-changing features you'll find nowhere else in the Kajabi realm, including an amazing tool to boost the SEO of your blog posts.
Why choose the Awesome Blog Creator?
Here's why you'll love the Awesome Blog Creator ☟
Gain Visual Freedom
---
Customize your blog posts effortlessly by combining text and images in unique ways. Whether you want to align multiple images in a row or match every block with your branding, it's all possible.
You blogs will draw attention. 
Engage & Interact
---
What about little quizes in your blog posts? Embed assessments within your blog posts and learn to know more about your readers. Your readers will love it! 
Plus, seamlessly add Call-to-Action (CTA) buttons wherever you like. 
Familiar Yet Advanced:
---
Experience a wide range of content options, you know from building landing pages.
From audio and video to accordion menus, link lists, pricing cards, feature cards, and custom code – the possibilities are endless.
Boost Your Sales!
---
Embed opt-in forms directly within your blog posts to grow your email list. You can even insert offer cards to drive more sales.
The Awesome Blog Creator isn't just a tool; it's a  marketing strategy game-changer.
Watch the video
Get the whole picture of the Awesome Blog Creator.
Léanne Lovink
"Awesome Blog Creator has been a lifesaver for me. Now, my Kajabi blogs look simply amazing! I have so many more options to tailor my blogs to my specific needs. It makes blogging a lot more fun. Plus, my blogs are quickly being picked up by Google Discover."
Choose your Awesome Blog Creator Package
What others say about our Jiffy templates :
Arif
"Bastiaan consistently delivers outstanding templates."
Lynette
"Your work is AMAZING and was the missing link to making me LOVE Kajabi!!"
Kimi Brown
"Seriously you are a gift from the Kajabi gods..."
You'll get all these amazing features!
It's time to deep dive into the Awesome Blog Creator world. 
The ABC-builder
The Awesome Blog Creator comes with a blog building tool. It is an altered landing page we call the ABC-builder. The ABC-builder gives you the freedom to build your blog post as if it was a landing page, before you convert your blog into a Kajabi blog post. So you've got 12 columns and unlimited colors to play with. You get all these content options:
Text and image blocks
Audio, Video and embedded Videos
Cards, Feature cards and Pricing cards
CTA-buttons and accordion menus
Embed your latest Blog Posts 
Custom code block
It's time to unleash your creativity, and it's as easy as ABC.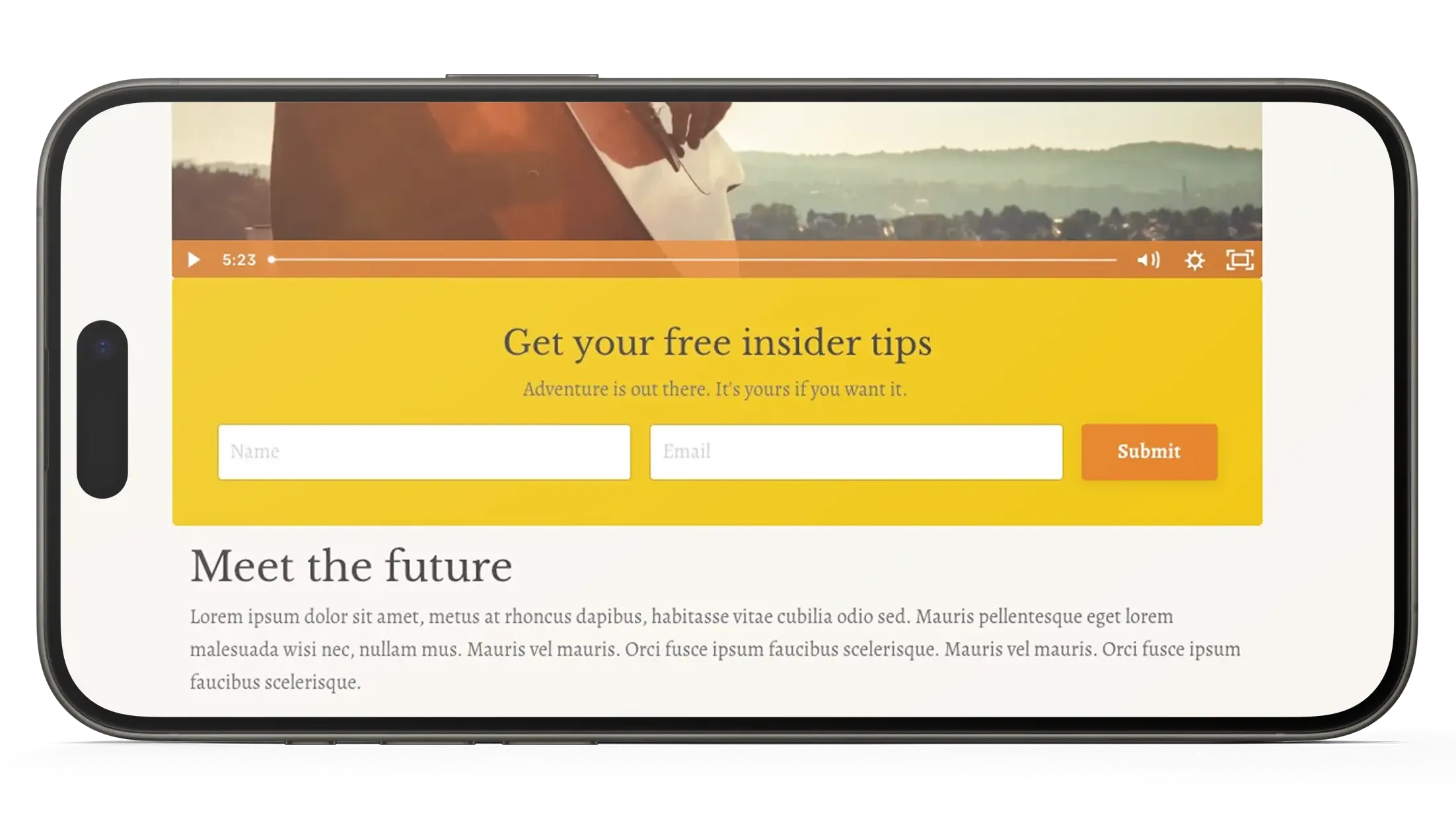 The ABC-builder also comes with content options that are real assets in your digital marketing strategy:
Assessments
Opt-in Forms
Offer Cards
The Awesome Blog Creator is a new gateway to monetizing your knowledge.
Built in step-by-step instructions.
Our 100% Kajabi-compatible Awesome Blog Creator is very easy to install (less than five minutes) and implement. You'll receive step-by-step video tutorials, making the process a breeze. But there's more.
We've even automated the steps to convert your ABC-builder blog posts into real Kajabi blog posts. After that you can duplicate your ABC-builder to create more amazing blogs or you can reuse your ABC-builder over and over again. 
Supercharge your blogs with the PowerPack!
The Awesome Blog Creator is already an amazing tool to create stunning blogs. If you're serious about blogging as part of your online business, you must check out the Awesome Blog Creator + PowerPack. 
Empower your ABC-builder with extra features. 
You'll get these extra content options that are developed especially for the ABC + PowerPack. You won't find them anywhere else in the Kajabi world!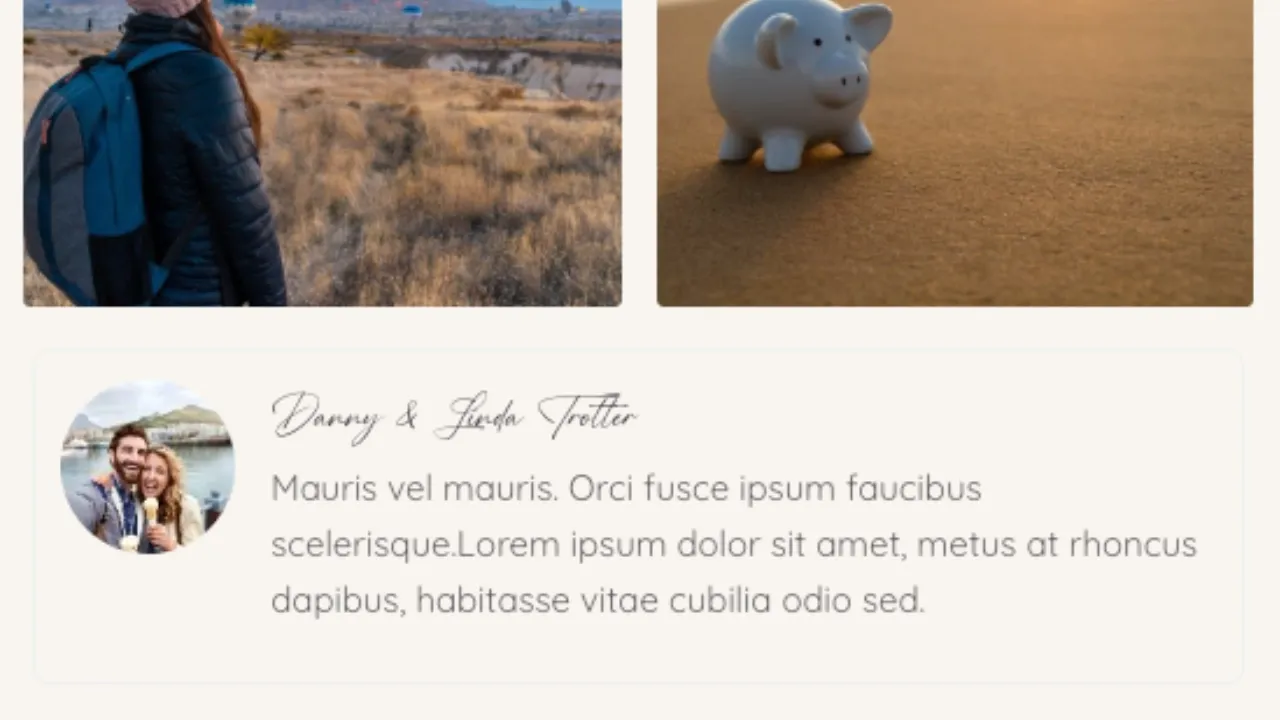 Author card
Who wrote this blog post? Introduce yourself or your guest blogger with an Author Card. You can place it anywhere you want in your blog post.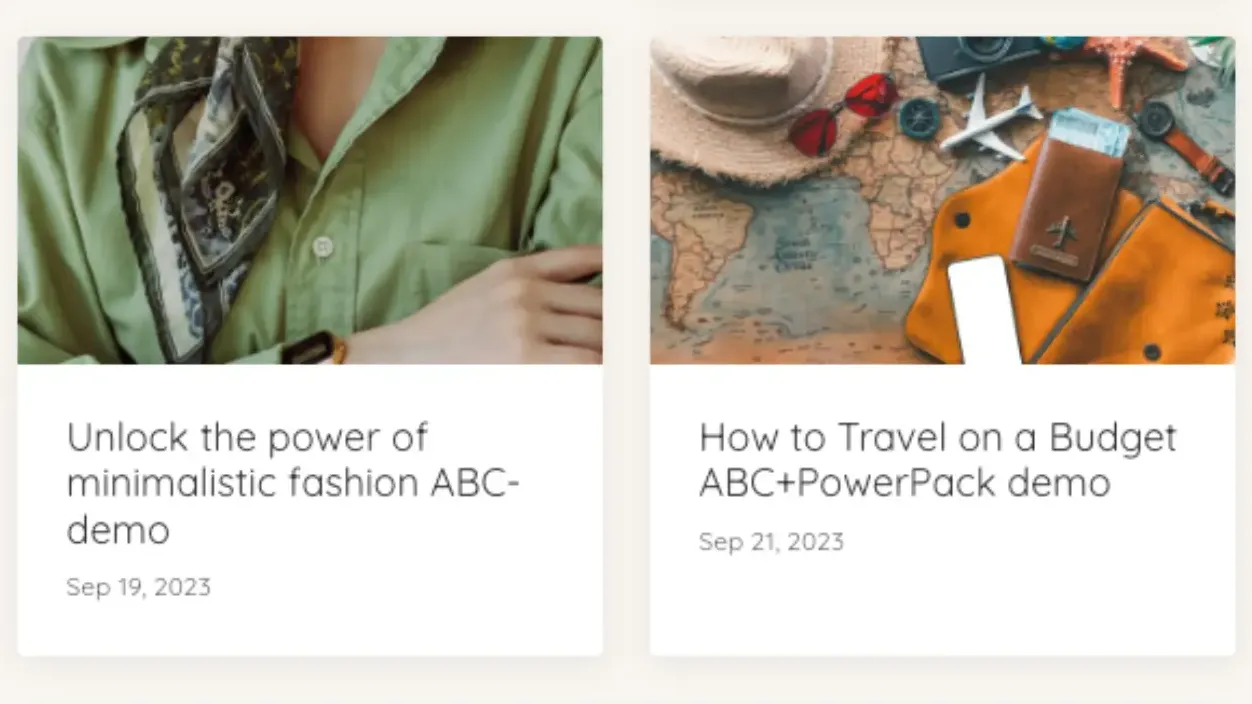 Featured Blog Selector
If your reader is interested in this blog post, it might also be interested in other blog posts about the same subject. With the ABC + PowerPack you can insert a specific blog post.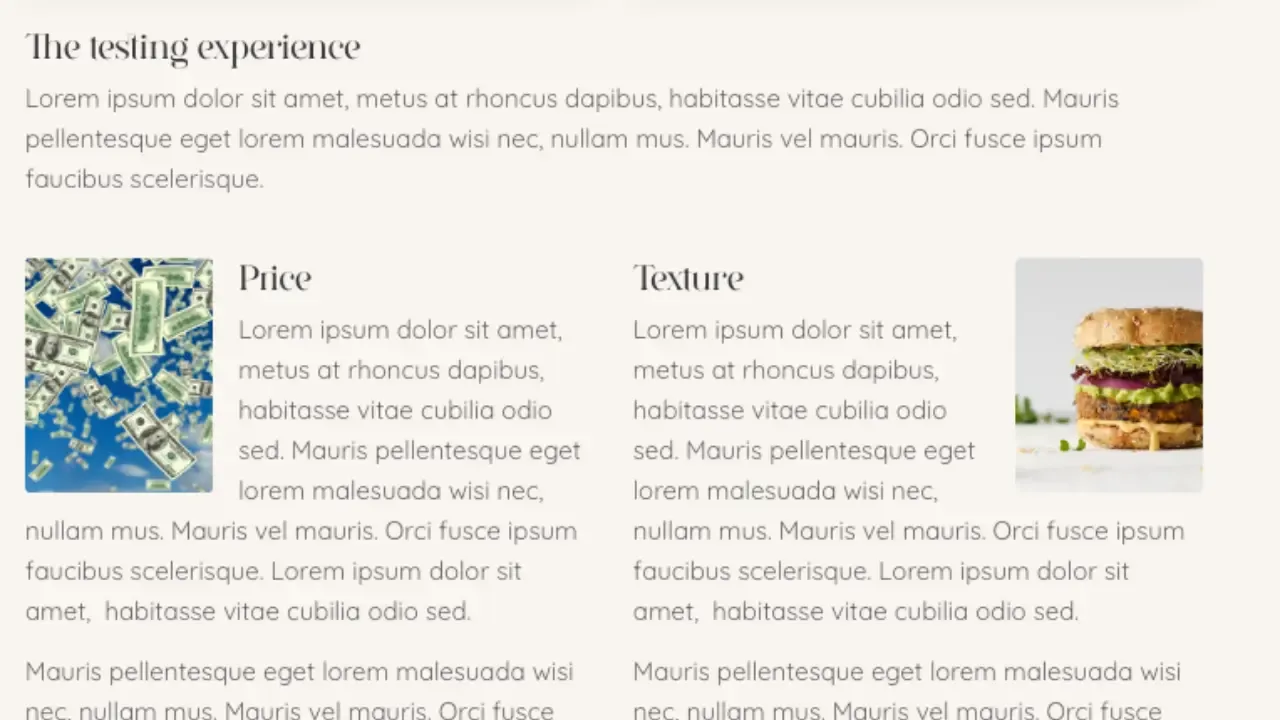 Text Wrapper
Many word processors enable you to surround your image with text.  With the Text Wrap feature in the ABC + PowerPack, you can do it too in your blog posts.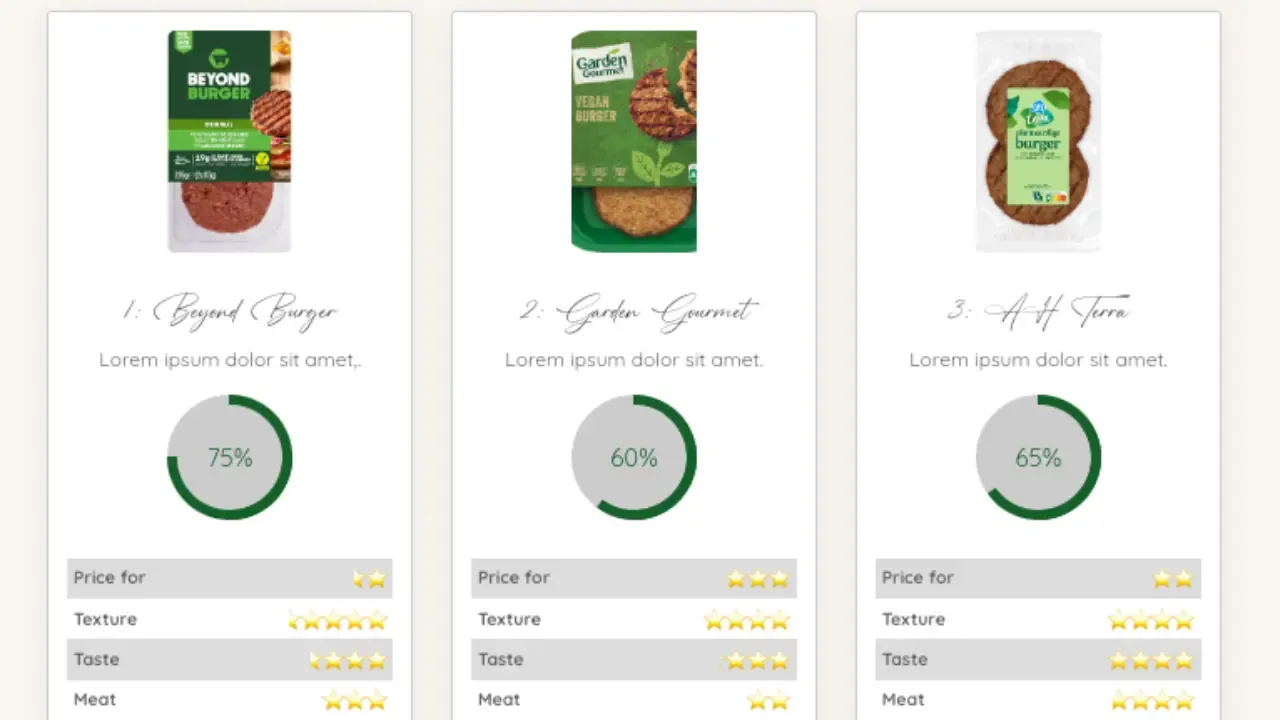 Review Blocks
We integrated our Review Blocks Template in the Awesome Blog Creator. With Review Blocks you can add visuals like star ratings, score circles, and pro-and-con sections to your blog posts. 
Table option
Do you want to present structured information in your blog? Finally you can put it in a table! Adjustable to your needs, with up to five columns. 
SEO Optimization Tools: Schema Markup & SEO Analyzer

Your Ace with the ABC + PowerPack!!
Want your blog posts to truly shine and get noticed? They need to be discoverable by major search engines, especially Google. With the ABC + PowerPack, you get an advanced SEO tool that effortlessly integrates additional SEO information (Schema markup or structured data) into your blog posts – no coding required. This enriched data ensures search engines comprehend your content, paving the way for enhanced visibility through rich snippets and improved click-through rates.
For bloggers who are serious about visibility and impact, the ABC + PowerPack offers invaluable returns on a one-time investment.
The Awesome Blog Creator, is not only a fantastic tool for creating outstanding blogs, but it also opens up a world of new possibilities to turn your valuable knowledge into income.
Undecide on the Perfect Fit?
Both the Awesome Blog Creator and the ABC + PowerPack are designed to optimize your blog posts and drive business growth. 
Starting with the Awesome Blog Creator, and feeling the itch for more? No worries. You can easily upgrade to the ABC + PowerPack at any time for just $ 347 USD (€ 297). 
Whichever path you choose, know this: it's not just an investment in a tool, but a gateway to unlocking limitless possibilities, channeling your expertise, and transforming it into tangible income.
Get the Awesome Blog Creator
Before you buy
The Awesome Blog Creator is a tool to create amazing looking blog posts. It is all about the body on your blog post page, but not about the header and sidebar of that page. Those are part of your website design. 
Just take a look at this image of a blog post. The orange part is defined by the Awesome Blog Creator. The green part is defined by the website design. 
Guarantee
We understand that you may have concerns about getting your money back if our template is not what you were looking for. Due to the digital/instant nature of this template, we do not offer any refunds. Please check out the information provided on this page. You can also check the our blogs because we've (re)build them using the Amazing Blog Creator. All this will give you a good idea of what to expect before making a purchase.
However, if you have any issues at all with this template or the service, please contact us and we can discuss. If the template is found to be faulty or there are issues with it that cannot be resolved, then a refund can be offered within 30 days from purchase. 
Need help?
Frequently asked questions
Can I use this template for more than one blog?
Do I need to remake my existing blogs?
What is the difference between Kajabi Papers and the Awesome Blog Creator
Is it easy to install and implement?
Do i need to know how to use Kajabi?
What happens when Kajabi updates? Is there a possibility that certain elements do not work etc?
Are there tutorials on how this template works?
Can I get my money back when I don't use it?
What happens to the SEO of my existing blogs?
Why is the Awesome Blog Creator a tool and not a template?