Add beautiful reviews to your Kajabi website!
'Review Template'
a Review Landing Page Template
Premium review template for Kajabi landing pages
Create stunning reviews
Have you ever thought about adding product reviews to your Kajabi website? You know, those attractive visual stunning reviews, with score cards, pro & con sections. You website visitors will love because they can see your conclusion with the blink of an eye.
And then you discovered it is not so easy to create those reviews unless you build them in Canva or Photoshop first.
No more, with this stunning review box template you can create those visual attractive reviews inside Kajabi with just a few clicks.
Stop wasting your time in Canva. Start using this template and your first review can be ready within the next hour.
Review Template is an upgraded Kajabi Landing Page to create the best and easiest reviews on your Kajabi website.

Preview some examples with the Kajabi Review Template
You'll get access to all these examples within the template, and these are free to use.
Click an image to enlarge the preview.
Let's summarize some of the features you can't do in the Kajabi templates,
but are easy to create with
the Kajabi Review Template
☟
Add review blocks in one click
---
That's what this is all about! You'll get a Kajabi landing page with the review blocks as a new feature. Click it. Adjust it. Customize it. Add your text and product scores. You're ready!
Visual score circles
---
Every review block has the option for a fully customizable score circle. What about automatically resize based on the score? Or changing all parts of the colors. No coding needed!
Feature lists
---
Of course you want to highlight some the features. You can list up to 10 features in every review block. Alternate every line so it will be easier to read. And every line can have text on the left and the right side. It is fully adjustable.
Feature scores
---
You can change your feature list to a score card. For every feature add the score your reviewed product has. Add your own images or use the well known review stars. Your feature will show the number of stars based on the score
Pro & Con section
---
A great review highlights all the positive and the negative features of the product. You can adjust the review blocks to show Pro & Con sections in just a few clicks. No more copy & paste from your Excel sheets.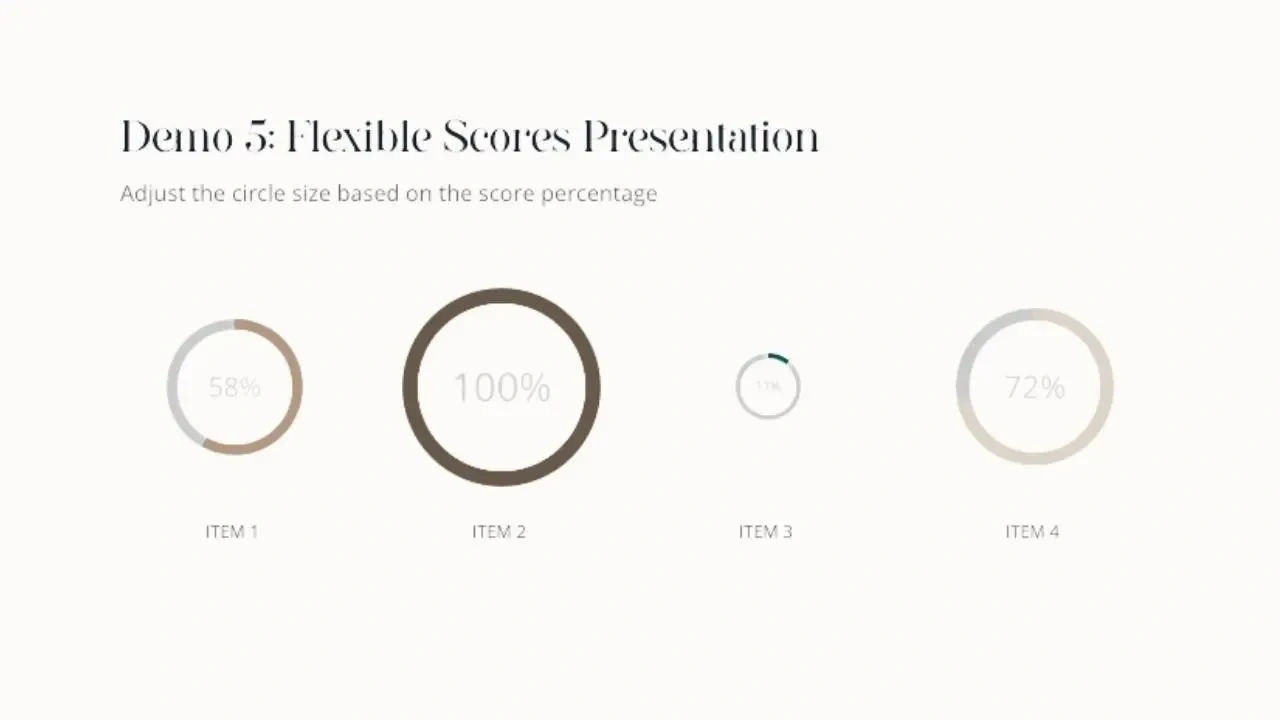 Graphical presentations
---
The sky is the limit. You can use the review blocks to create visual presentations on your landing page. Color every score circle, adjust the size based on its score, add summaries. How would that upgrade your reviews or presentations? We encourage you to start playing with all the posibilities.
Get the Kajabi Review template
This Kajabi landing page template can be used aside your existing landing pages and is fully customizable.
Need help?
Frequently asked questions
Can I use this template multiple times on my Kajabi website?
How does this work? Is it a separate theme like Wordpress??
Do I need to rebuild my website?
How much work is it to install and use this template?
Can you do the installation for me?
I want much more styling on my website, can you do that?
What happens when Kajabi updates? Is there a danger that certain elements do not work etc?
Are there tutorials on how this theme works?
Do I get my money back when I don't use the theme?