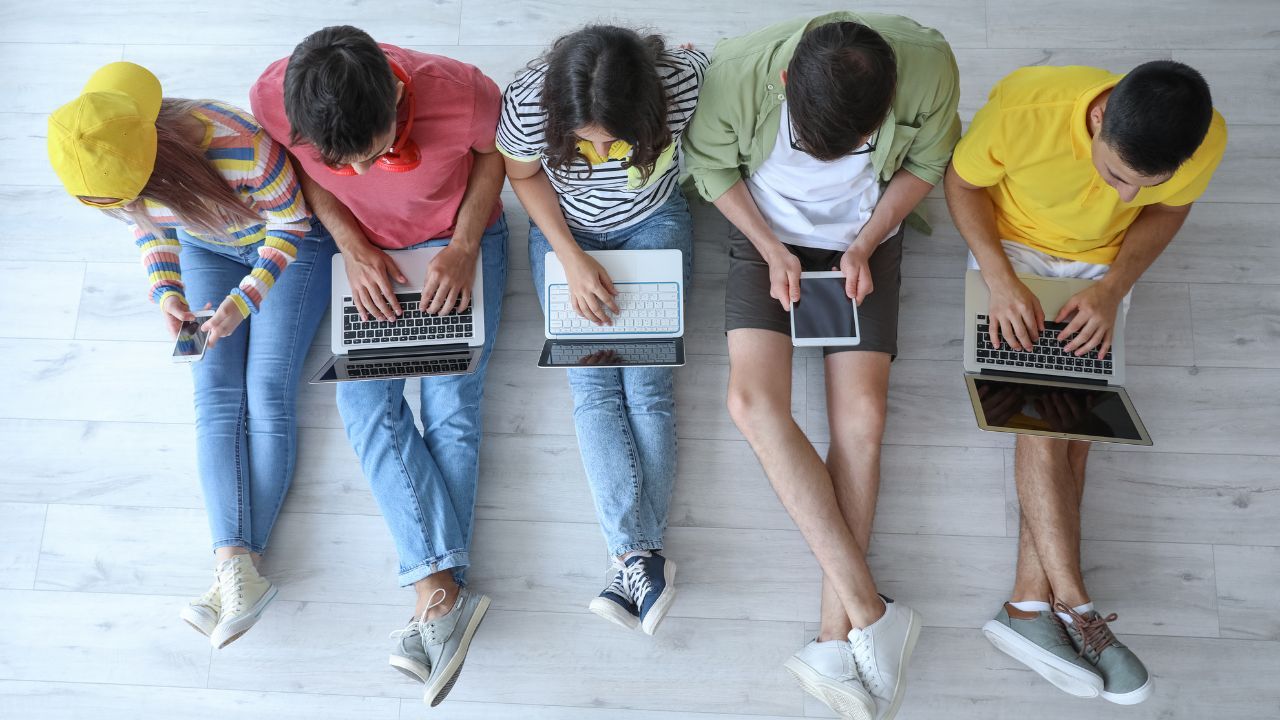 How to help your students finish their course
May 24, 2023
Kicking off an online course? Piece of cake. Keeping up the momentum to complete it? Now, that's where it gets tricky. So, how can we inject a little magic into motivating your students to hit the finish line on your online course?
Enrollment day is always a thrill. When students sign up for your online course, they are buzzing with excitement.
Your online course seems to hold the answer to the puzzle they've been struggling with, or it promises to help them with a skill they want to master.
Filled with enthusiasm, your students start the first module or two. But life, as it always does, has a knack for throwing curveballs. Juggling work commitments, the kids' swimming lessons, attending birthday parties, and maintaining a social life while keeping the house in order, means that the course often takes a back seat. It's a shame because your student picked this course for a very good reason!
So how do you keep the course relevant and enticing for your students, ensuring they stay motivated and engaged? How can you keep the spark alive and maintain the same level of excitement as at the start of the course?
Fear not, we've got you covered. In this blog we'll provide valuable tips on how to keep your students motivated in your online course.
Keep it simple
Nothing dampens the spirits quite like hitting a progress plateau. Break your course down into bite-sized chunks. By presenting the course content in smaller, manageable pieces, your students can absorb information more effectively. Students are more likely to stay focused and engaged when they can approach the content in manageable portions. Smaller modules or lessons also provide your students with flexibility. They can easily fit short study sessions into their busy schedules. Additionally, it allows your students to revisit specific topics easily, reinforcing their understanding.
Don't forget that your students have different learning preferences and styles. Some may prefer visual leaning through videos, while others may prefer reading a text or listening to audio. By offering content in various format, you accommodate different learning styles. increasing the accessibility and engagement for everybody.
Make sure your students have a firm grasp of each concept before moving on to the next module. This can be done with assessments, quizzes, or practical assignments.
Create commitment
If you're the only one taking the course, you're only answerable to yourself. But imagine if others were counting on you? What if not moving forward meant missing out on great rewards? That adds a bit more pressure, doesn't it? We're social creatures after all, and we don't want to disappoint others.
But how can you get your students more involved in an online course? Encourage interaction and collaboration among students by creating opportunities for discussion forums, group projects, or virtual study groups. This helps students connect with each other, feel accountable to their peers, and fosters a sense of commitment to the group. Kajabi Communities provide different accountability tools like challenges, leaderboards and real-time chat.
It's always more enjoyable when everyone has a part to play!
Get the most out of badges within Kajabi
Being social creatures is one thing, but we also have a soft spot for receiving awards for our hard work.
Who can resist the allure of winning badges? You can harness this love for challenges in your online course through gamification. Gamification adds a pinch of fun and intrigue to learning activities, making them irresistibly exciting. Kajabi has nice basic gamification options that you can use like badges. We've got a blog and a video tutorial that covers how to use those badges within Kajabi and one about certificates for your Kajabi courses.
In the end, students want to feel that their hard work is paying off. They want to see their progress. Using a platform like Kajabi, students can see what percentage they've accomplished. But you can also make progress tangible with badges that light up as each step is completed. It's up to you to unleash your creativity and make the most out of the badges to reward and support your students.
Create a supportive learning environment
Show empathy, offer support, and create a safe space for students to ask questions, share ideas, and express concerns. When students feel supported, they are more likely to stay committed and engaged in the course.
Make yourself accessible to your students by providing multiple channels for communication, such as email or virtual office hours. Respond to student inquiries, concerns, and feedback in a timely and supportive manner. Demonstrate empathy in your interactions with students.
Use inclusive language, acknowledge their challenges, and validate their experiences. Show understanding and provide constructive feedback that helps them grow and improve.
Mix it up and surprise
Surprise your student. Pique their curiosity about what's next. Unleash your creativity and make the most of our digital age. Engage your students with easter eggs an quizzes, reward them with great videos or treat them to online meetings with you or with other students.
We hope this blog has sparked some fresh ideas on how to make your online course an unforgettable experience for your students. Curious about what Gamify Pro can bring to your e-learning journey? Set up a demo account and discover it for yourself!
/* flush setting */ /* margin settings */ #block-blog_editor_0 { margin-top: 0px; margin-right: 0px; margin-bottom: 0px; margin-left: 0px; } #block-blog_editor_0 .block { /* border settings */ border: 4px black; border-radius: 4px; /* background color */ /* default padding for mobile */ padding: 0px; padding: 0px; /* mobile padding overrides */ padding-top: 0px; padding-right: 0px; padding-bottom: 0px; padding-left: 0px; } @media (min-width: 768px) { /* desktop margin settings */ #block-blog_editor_0 { margin-top: 0px; margin-right: 0px; margin-bottom: 0px; margin-left: 0px; } #block-blog_editor_0 .block { /* default padding for desktop */ padding: 0px; /* desktop padding overrides */ padding-top: 0px; padding-right: 0px; padding-bottom: 0px; padding-left: 0px; } } /* mobile text align */ @media (max-width: 767px) { #block-blog_editor_0 { text-align: left; } } #block-blog_editor_0 .image__image { max-width: 30%; border-radius: 4px; } #block-blog_editor_0 .image__image { float: right; margin-left: 20px; } /* flush setting */ /* margin settings */ #block-1695981764895 { margin-top: 0px; margin-right: 0px; margin-bottom: 0px; margin-left: 0px; } #block-1695981764895 .block { /* border settings */ border: 4px black; border-radius: 4px; /* background color */ /* default padding for mobile */ padding: 0px; padding: 0px; /* mobile padding overrides */ padding-top: 0px; padding-right: 0px; padding-bottom: 0px; padding-left: 0px; } @media (min-width: 768px) { /* desktop margin settings */ #block-1695981764895 { margin-top: 0px; margin-right: 0px; margin-bottom: 0px; margin-left: 0px; } #block-1695981764895 .block { /* default padding for desktop */ padding: 0px; /* desktop padding overrides */ padding-top: 0px; padding-right: 0px; padding-bottom: 0px; padding-left: 0px; } } /* mobile text align */ @media (max-width: 767px) { #block-1695981764895 { text-align: left; } } #block-1577982541036_0 .btn { margin-top: 1rem; } /* flush setting */ /* margin settings */ #block-1695981692397 { margin-top: 0px; margin-right: 0px; margin-bottom: 0px; margin-left: 0px; } #block-1695981692397 .block { /* border settings */ border: 4px black; border-radius: 0px; /* background color */ /* default padding for mobile */ padding: 0px; /* mobile padding overrides */ padding: 0; padding-top: 0px; padding-right: 0px; padding-bottom: 0px; padding-left: 0px; } @media (min-width: 768px) { /* desktop margin settings */ #block-1695981692397 { margin-top: 0px; margin-right: 0px; margin-bottom: 0px; margin-left: 0px; } #block-1695981692397 .block { /* default padding for desktop */ /* desktop padding overrides */ padding: 0; padding-top: 0px; padding-right: 0px; padding-bottom: 0px; padding-left: 0px; } } /* mobile text align */ @media (max-width: 767px) { #block-1695981692397 { text-align: ; } } #block-1695981692397 .block, [data-slick-id="1695981692397"] .block { display: flex; justify-content: flex-start; } #block-1695981692397 .image, [data-slick-id="1695981692397"] .image { width: 100%; overflow: hidden; border-radius: 4px; } #block-1695981692397 .image__image, [data-slick-id="1695981692397"] .image__image { width: 100%; } #block-1695981692397 .image__overlay, [data-slick-id="1695981692397"] .image__overlay { opacity: 0; background-color: #fff; border-radius: 4px; } #block-1695981692397 .image__overlay-text, [data-slick-id="1695981692397"] .image__overlay-text { color: !important; } @media (min-width: 768px) { #block-1695981692397 .block, [data-slick-id="1695981692397"] .block { display: flex; justify-content: flex-start; } #block-1695981692397 .image__overlay, [data-slick-id="1695981692397"] .image__overlay { opacity: 0; } #block-1695981692397 .image__overlay:hover { opacity: 1; } } /* flush setting */ /* margin settings */ #block-1695981695521 { margin-top: 0px; margin-right: 0px; margin-bottom: 0px; margin-left: 0px; } #block-1695981695521 .block { /* border settings */ border: 4px black; border-radius: 0px; /* background color */ /* default padding for mobile */ padding: 0px; /* mobile padding overrides */ padding: 0; padding-top: 0px; padding-right: 0px; padding-bottom: 0px; padding-left: 0px; } @media (min-width: 768px) { /* desktop margin settings */ #block-1695981695521 { margin-top: 0px; margin-right: 0px; margin-bottom: 0px; margin-left: 0px; } #block-1695981695521 .block { /* default padding for desktop */ /* desktop padding overrides */ padding: 0; padding-top: 0px; padding-right: 0px; padding-bottom: 0px; padding-left: 0px; } } /* mobile text align */ @media (max-width: 767px) { #block-1695981695521 { text-align: ; } } #block-1695981695521 .block, [data-slick-id="1695981695521"] .block { display: flex; justify-content: flex-start; } #block-1695981695521 .image, [data-slick-id="1695981695521"] .image { width: 100%; overflow: hidden; border-radius: 4px; } #block-1695981695521 .image__image, [data-slick-id="1695981695521"] .image__image { width: 100%; } #block-1695981695521 .image__overlay, [data-slick-id="1695981695521"] .image__overlay { opacity: 0; background-color: #fff; border-radius: 4px; } #block-1695981695521 .image__overlay-text, [data-slick-id="1695981695521"] .image__overlay-text { color: !important; } @media (min-width: 768px) { #block-1695981695521 .block, [data-slick-id="1695981695521"] .block { display: flex; justify-content: flex-start; } #block-1695981695521 .image__overlay, [data-slick-id="1695981695521"] .image__overlay { opacity: 0; } #block-1695981695521 .image__overlay:hover { opacity: 1; } } /* flush setting */ /* margin settings */ #block-1695981699658 { margin-top: 0px; margin-right: 0px; margin-bottom: 0px; margin-left: 0px; } #block-1695981699658 .block { /* border settings */ border: 4px black; border-radius: 0px; /* background color */ /* default padding for mobile */ padding: 0px; /* mobile padding overrides */ padding: 0; padding-top: 0px; padding-right: 0px; padding-bottom: 0px; padding-left: 0px; } @media (min-width: 768px) { /* desktop margin settings */ #block-1695981699658 { margin-top: 0px; margin-right: 0px; margin-bottom: 0px; margin-left: 0px; } #block-1695981699658 .block { /* default padding for desktop */ /* desktop padding overrides */ padding: 0; padding-top: 0px; padding-right: 0px; padding-bottom: 0px; padding-left: 0px; } } /* mobile text align */ @media (max-width: 767px) { #block-1695981699658 { text-align: ; } } #block-1695981699658 .block, [data-slick-id="1695981699658"] .block { display: flex; justify-content: flex-start; } #block-1695981699658 .image, [data-slick-id="1695981699658"] .image { width: 100%; overflow: hidden; border-radius: 4px; } #block-1695981699658 .image__image, [data-slick-id="1695981699658"] .image__image { width: 100%; } #block-1695981699658 .image__overlay, [data-slick-id="1695981699658"] .image__overlay { opacity: 0; background-color: #fff; border-radius: 4px; } #block-1695981699658 .image__overlay-text, [data-slick-id="1695981699658"] .image__overlay-text { color: !important; } @media (min-width: 768px) { #block-1695981699658 .block, [data-slick-id="1695981699658"] .block { display: flex; justify-content: flex-start; } #block-1695981699658 .image__overlay, [data-slick-id="1695981699658"] .image__overlay { opacity: 0; } #block-1695981699658 .image__overlay:hover { opacity: 1; } } /* flush setting */ /* margin settings */ #block-1695981769459 { margin-top: 0px; margin-right: 0px; margin-bottom: 0px; margin-left: 0px; } #block-1695981769459 .block { /* border settings */ border: 4px black; border-radius: 4px; /* background color */ /* default padding for mobile */ padding: 0px; padding: 0px; /* mobile padding overrides */ padding-top: 0px; padding-right: 0px; padding-bottom: 0px; padding-left: 0px; } @media (min-width: 768px) { /* desktop margin settings */ #block-1695981769459 { margin-top: 0px; margin-right: 0px; margin-bottom: 0px; margin-left: 0px; } #block-1695981769459 .block { /* default padding for desktop */ padding: 0px; /* desktop padding overrides */ padding-top: 0px; padding-right: 0px; padding-bottom: 0px; padding-left: 0px; } } /* mobile text align */ @media (max-width: 767px) { #block-1695981769459 { text-align: left; } } #block-1577982541036_0 .btn { margin-top: 1rem; } /* flush setting */ /* margin settings */ #block-1695982147701 { margin-top: 0px; margin-right: 0px; margin-bottom: 0px; margin-left: 0px; } #block-1695982147701 .block { /* border settings */ border: 4px black; border-radius: 4px; /* background color */ /* default padding for mobile */ padding: 0px; padding: 0px; /* mobile padding overrides */ padding-top: 0px; padding-right: 0px; padding-bottom: 0px; padding-left: 0px; } @media (min-width: 768px) { /* desktop margin settings */ #block-1695982147701 { margin-top: 0px; margin-right: 0px; margin-bottom: 0px; margin-left: 0px; } #block-1695982147701 .block { /* default padding for desktop */ padding: 0px; /* desktop padding overrides */ padding-top: 0px; padding-right: 0px; padding-bottom: 0px; padding-left: 0px; } } /* mobile text align */ @media (max-width: 767px) { #block-1695982147701 { text-align: left; } } #block-1695982147701 .image__image { max-width: 25%; border-radius: 4px; } #block-1695982147701 .image__image { float: left; margin-right: 20px; } /* flush setting */ /* margin settings */ #block-1695982299624 { margin-top: 0px; margin-right: 0px; margin-bottom: 0px; margin-left: 0px; } #block-1695982299624 .block { /* border settings */ border: 4px black; border-radius: 4px; /* background color */ /* default padding for mobile */ padding: 0px; padding: 0px; /* mobile padding overrides */ padding-top: 0px; padding-right: 0px; padding-bottom: 0px; padding-left: 0px; } @media (min-width: 768px) { /* desktop margin settings */ #block-1695982299624 { margin-top: 0px; margin-right: 0px; margin-bottom: 0px; margin-left: 0px; } #block-1695982299624 .block { /* default padding for desktop */ padding: 0px; /* desktop padding overrides */ padding-top: 0px; padding-right: 0px; padding-bottom: 0px; padding-left: 0px; } } /* mobile text align */ @media (max-width: 767px) { #block-1695982299624 { text-align: left; } } #block-1577982541036_0 .btn { margin-top: 1rem; } /* flush setting */ /* margin settings */ #block-1695982315094 { margin-top: 0px; margin-right: 0px; margin-bottom: 0px; margin-left: 0px; } #block-1695982315094 .block { /* border settings */ border: 4px black; border-radius: 4px; /* background color */ background-color: #fff; /* default padding for mobile */ padding: 0px; padding: 0px; padding: 0px; /* mobile padding overrides */ padding-top: 0px; padding-right: 0px; padding-bottom: 0px; padding-left: 0px; } @media (min-width: 768px) { /* desktop margin settings */ #block-1695982315094 { margin-top: 0px; margin-right: 0px; margin-bottom: 0px; margin-left: 0px; } #block-1695982315094 .block { /* default padding for desktop */ padding: 0px; padding: 0px; /* desktop padding overrides */ padding-top: 0px; padding-right: 0px; padding-bottom: 0px; padding-left: 0px; } } /* mobile text align */ @media (max-width: 767px) { #block-1695982315094 { text-align: left; } } #block-1695982315094 .block { overflow: hidden; } /* flush setting */ /* margin settings */ #block-1695982664369 { margin-top: 0px; margin-right: 0px; margin-bottom: 0px; margin-left: 0px; } #block-1695982664369 .block { /* border settings */ border: 4px black; border-radius: 4px; /* background color */ background-color: #fff; /* default padding for mobile */ padding: 0px; padding: 0px; padding: 0px; /* mobile padding overrides */ padding-top: 0px; padding-right: 0px; padding-bottom: 0px; padding-left: 0px; } @media (min-width: 768px) { /* desktop margin settings */ #block-1695982664369 { margin-top: 0px; margin-right: 0px; margin-bottom: 0px; margin-left: 0px; } #block-1695982664369 .block { /* default padding for desktop */ padding: 0px; padding: 0px; /* desktop padding overrides */ padding-top: 0px; padding-right: 0px; padding-bottom: 0px; padding-left: 0px; } } /* mobile text align */ @media (max-width: 767px) { #block-1695982664369 { text-align: left; } } #block-1695982664369 .block { overflow: hidden; } /* flush setting */ /* margin settings */ #block-1695982603434 { margin-top: 0px; margin-right: 0px; margin-bottom: 0px; margin-left: 0px; } #block-1695982603434 .block { /* border settings */ border: 4px black; border-radius: 4px; /* background color */ /* default padding for mobile */ padding: 0px; padding: 0px; /* mobile padding overrides */ padding-top: 0px; padding-right: 0px; padding-bottom: 0px; padding-left: 0px; } @media (min-width: 768px) { /* desktop margin settings */ #block-1695982603434 { margin-top: 0px; margin-right: 0px; margin-bottom: 0px; margin-left: 0px; } #block-1695982603434 .block { /* default padding for desktop */ padding: 0px; /* desktop padding overrides */ padding-top: 0px; padding-right: 0px; padding-bottom: 0px; padding-left: 0px; } } /* mobile text align */ @media (max-width: 767px) { #block-1695982603434 { text-align: left; } } #block-1577982541036_0 .btn { margin-top: 1rem; } /* flush setting */ /* margin settings */ #block-1695982750569 { margin-top: 0px; margin-right: 0px; margin-bottom: 0px; margin-left: 0px; } #block-1695982750569 .block { /* border settings */ border: 4px black; border-radius: 4px; /* background color */ /* default padding for mobile */ padding: 0px; padding: 0px; /* mobile padding overrides */ padding-top: 0px; padding-right: 0px; padding-bottom: 0px; padding-left: 0px; } @media (min-width: 768px) { /* desktop margin settings */ #block-1695982750569 { margin-top: 0px; margin-right: 0px; margin-bottom: 0px; margin-left: 0px; } #block-1695982750569 .block { /* default padding for desktop */ padding: 0px; /* desktop padding overrides */ padding-top: 0px; padding-right: 0px; padding-bottom: 0px; padding-left: 0px; } } /* mobile text align */ @media (max-width: 767px) { #block-1695982750569 { text-align: left; } } #block-1695982750569 .image__image { max-width: 30%; border-radius: 4px; } #block-1695982750569 .image__image { float: right; margin-left: 20px; } /* flush setting */ /* margin settings */ #block-1695982896068 { margin-top: 0px; margin-right: 0px; margin-bottom: 0px; margin-left: 0px; } #block-1695982896068 .block { /* border settings */ border: 4px black; border-radius: 4px; /* background color */ /* default padding for mobile */ padding: 0px; padding: 0px; /* mobile padding overrides */ padding-top: 0px; padding-right: 0px; padding-bottom: 0px; padding-left: 0px; } @media (min-width: 768px) { /* desktop margin settings */ #block-1695982896068 { margin-top: 0px; margin-right: 0px; margin-bottom: 0px; margin-left: 0px; } #block-1695982896068 .block { /* default padding for desktop */ padding: 0px; /* desktop padding overrides */ padding-top: 0px; padding-right: 0px; padding-bottom: 0px; padding-left: 0px; } } /* mobile text align */ @media (max-width: 767px) { #block-1695982896068 { text-align: left; } } #block-1577982541036_0 .btn { margin-top: 1rem; } /* flush setting */ /* margin settings */ #block-1695982945720 { margin-top: 0px; margin-right: 0px; margin-bottom: 0px; margin-left: 0px; } #block-1695982945720 .block { /* border settings */ border: 1px solid #ECF0F1; border-radius: 10px; /* background color */ /* default padding for mobile */ padding: 0px; padding: 0px; /* mobile padding overrides */ padding-top: 15px; padding-right: 15px; padding-bottom: 15px; padding-left: 15px; } @media (min-width: 768px) { /* desktop margin settings */ #block-1695982945720 { margin-top: 0px; margin-right: 0px; margin-bottom: 0px; margin-left: 0px; } #block-1695982945720 .block { /* default padding for desktop */ padding: 0px; /* desktop padding overrides */ padding-top: 15px; padding-right: 15px; padding-bottom: 15px; padding-left: 15px; } } /* mobile text align */ @media (max-width: 767px) { #block-1695982945720 { text-align: center; } } #block-1695982945720 .feature__image, [data-slick-id="1695982945720"] .feature__image { width: 100px; border-radius: 100px; } .authorfeature { display: flex; align-items: flex-start; position: relative; } .authorfeature__image-container { flex-shrink: 0; /* Prevent the image from shrinking */ margin-right: 20px; } .authorfeature__image { max-width: 150px; height: auto; } .authorfeature__content { flex-grow: 1; /* Allow the text and button to take the remaining space */ } @media (max-width: 767px) { #block-1695982945720 .authorfeature { flex-direction: column; /* Stack children vertically */ align-items: center; } #block-1695982945720 .authorfeature__image-container { margin-right: 0; } }